$500 Prize! - Fireworks Contest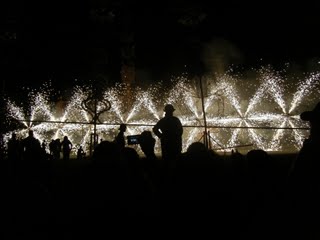 Picasso had paint, Mozart had a piano and Pyros have fireworks. Enter the Dominator/ Finale firework contest and create your own work of art, a fireworks show with Finale software and Dominator fireworks .
The winner will receive
$500.00 worth of Dominator Fireworks.
A panel of three judges will take into account your creativity, timing, effect matching, balance in the sky, realism and meeting the time and cue restrictions in the rules.
Watch for yourself what you can create:
SAMPLE SHOW
If you are the winner $500.00 worth of fireworks will be shipped free of charge or available for pick-up at participating dealers, nationwide.
BUT WAIT, THERE'S MORE!!!!!
There will be a 2nd contest May 1st and the winner of that will be sponsored to be fired in the Unlimited Class C at the PGI. Participation in the first contest will be an added bonus to the judging of the second. We encourage you to enter both.
For details please visit the sponsor's website page here
Dominator Fireworks Contest
.
Get Creative, Get your timing right, and Get Crazy!!!!!! (the legal kind of crazy).
posted by pyrogirl at 8:18 AM